Learn more about our terms and conditions. See below.
Terms and Conditions - Updated: January 1, 2013
According to the terms and conditions set forth, by using BestProbioticProducts.org, you agree and understand that we are not in any way responsible for any transaction that occurs on any affiliate website(s). Our website does not handle any transactions or billing.
You agree to the following terms of use when visiting and browsing our website:
We are not responsible for messages that are displayed on advertiser banners on this website.
We do not process transactions or billing of any kind.
We are not responsible for any actions taken by advertisers.
We are not responsible for any side effects or adverse events associated with the products on this website.
You should seek professional medical advice from your doctor before using any of these products.
All products mentioned on this website are not intended to diagnose, treat, cure or prevent any disease.
Terms and conditions must be agreed by the advertisers that display banner ads on this website.
You must agree and understand the terms of use before using this website.
You must leave immediately, if you do not accepts the terms of use set forth on this website.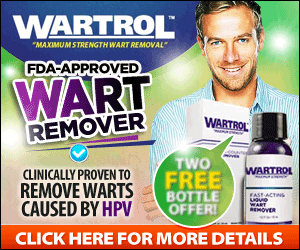 The terms of use were designed to help you understand the full intention of this website. Terms of use are subject to change at any time without notification.
All information contained on this website is for informational purposes only. All products mentioned on this website are not intended to diagnose, treat, cure or prevent any disease. Our information is not intended to replace professional medical advice from your healthcare professional. It is good practice to always consult your medical doctor or qualified healthcare practitioner on any and all matters associated with your health or any opinions expressed and stated on this website.
We believe the information provided on this website to be accurate according the writers' research and best judgment. However, it is the sole responsibility of the reader to consult with his or her healthcare professional on any issues or matters expressed within. As the medical field changes rapidly, health information also continues to change. Therefore, information contained herein may be out-of-date or possibly inaccurate, due to new scientific information unknown to writers at the time content was created. We assume no liability of any kind for any information on this website whether it is direct or indirect, special, consequential, exemplary or damage.
Before changing your lifestyle or making any changes to your health habits, it is advisable you seek professional medical advice. Notify your doctor before changing your diet, exercise routine or taking supplements of any kind.
All products mentioned on this website are copyrighted and are trademarks of their respective owners.
It is advisable that you read all manufacturers' product labels before using their products. This website is not responsible in any way for claims made by product manufacturers.
The statements and opinions made on this website (products) have not been evaluated by the Food and Drug Administration and are not intended to diagnose, treat, cure or prevent any disease.
Throughout this website, you are able to link to other websites which are not under the control of BestProbioticProducts.org. We have no control over the nature, content and availability of any other sites, and may not be held liable for any losses or damages which may occur as a result of any person using information or products associated with those sites.
The purchase of any products or services recommended, reviewed, or mentioned on this website from internal links, may result in compensation to the website owners from outside product and service providers. However, said compensation does NOT affect the information on product reviews. The views and opinions expressed on this website are purely those of the owner(s). Any product claim, statistic, quote or other representation about a product or service referenced on this website should be verified with the manufacturer or provider.
Any visitor or reader on BestProbioticProducts.org or any other website should approach all information with skepticism. It is recommended to question the validity of any online information. However, it is incorrect to assume that every review is invalid, because there is a commission paid to the reviewer.
We make every effort to protect our readers in the following ways:
We try to provide accurate information on all reviews.
Reviews include a subjective summary based on the reviewer's personal research and experience.
Attempts are made to establish a general consensus regarding specific products by reading product reviews on different manufacturers' or distributors' websites, along with user testimonials.
We always provide links to the manufacturers' websites to provide additional information, not displayed on our reviews.
Some of this information can include customer testimonials, more specific product details, sales information, free newsletters and samples.


These rules of practice set us apart from other similar review websites. It is important for you as a consumer to understand the relationship between a person reviewing the product and the manufacturer.
If you do not see a disclosure policy on a review site, that reviewer may be committing an offense.
We hope you have a useful and productive experience as a direct result of our detailed reviews and articles. We welcome any feedback that may help us improve your experience when visiting BestProbioticProducts.org.
How To Contact Us
Should you have any questions or concerns about our terms and conditions, please send an email to:
info@bestprobioticproducts.org
The content material of this article or webpage is for educational and consumer information purposes only, under section 5 of DSHEA.